concrete : 1. existing in a material or physical form; not abstract.
A selection of material sculptures and installations which exist or existed in time and space.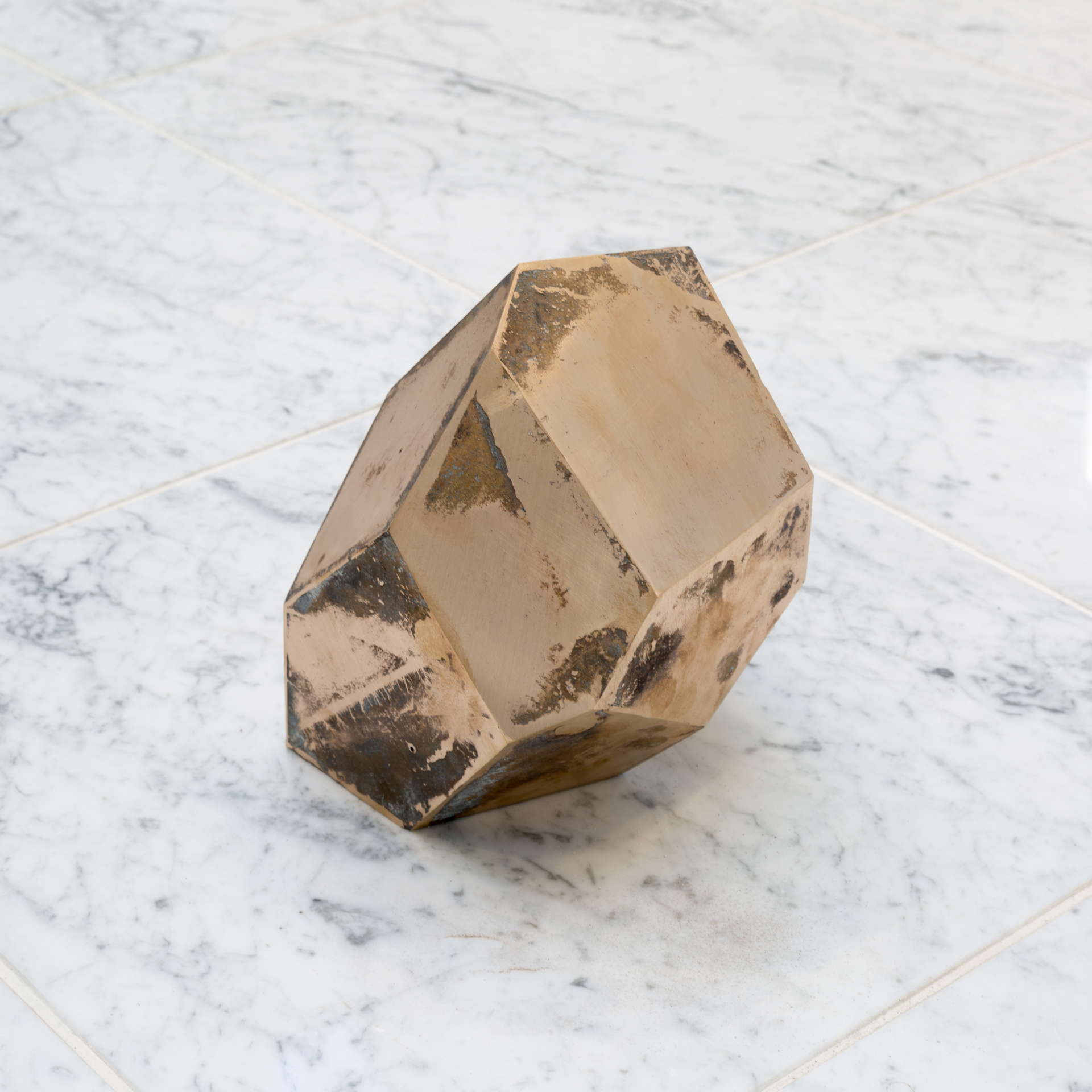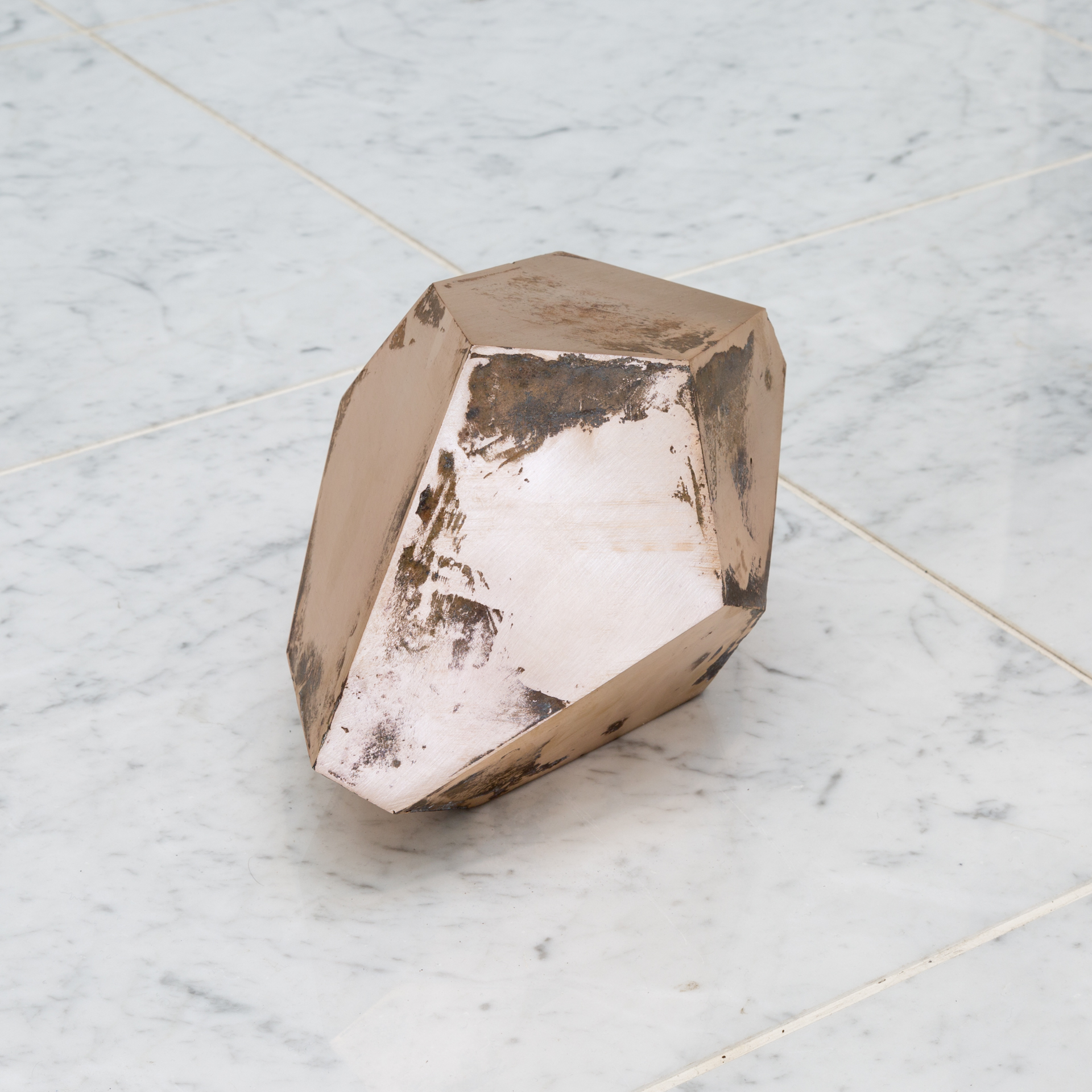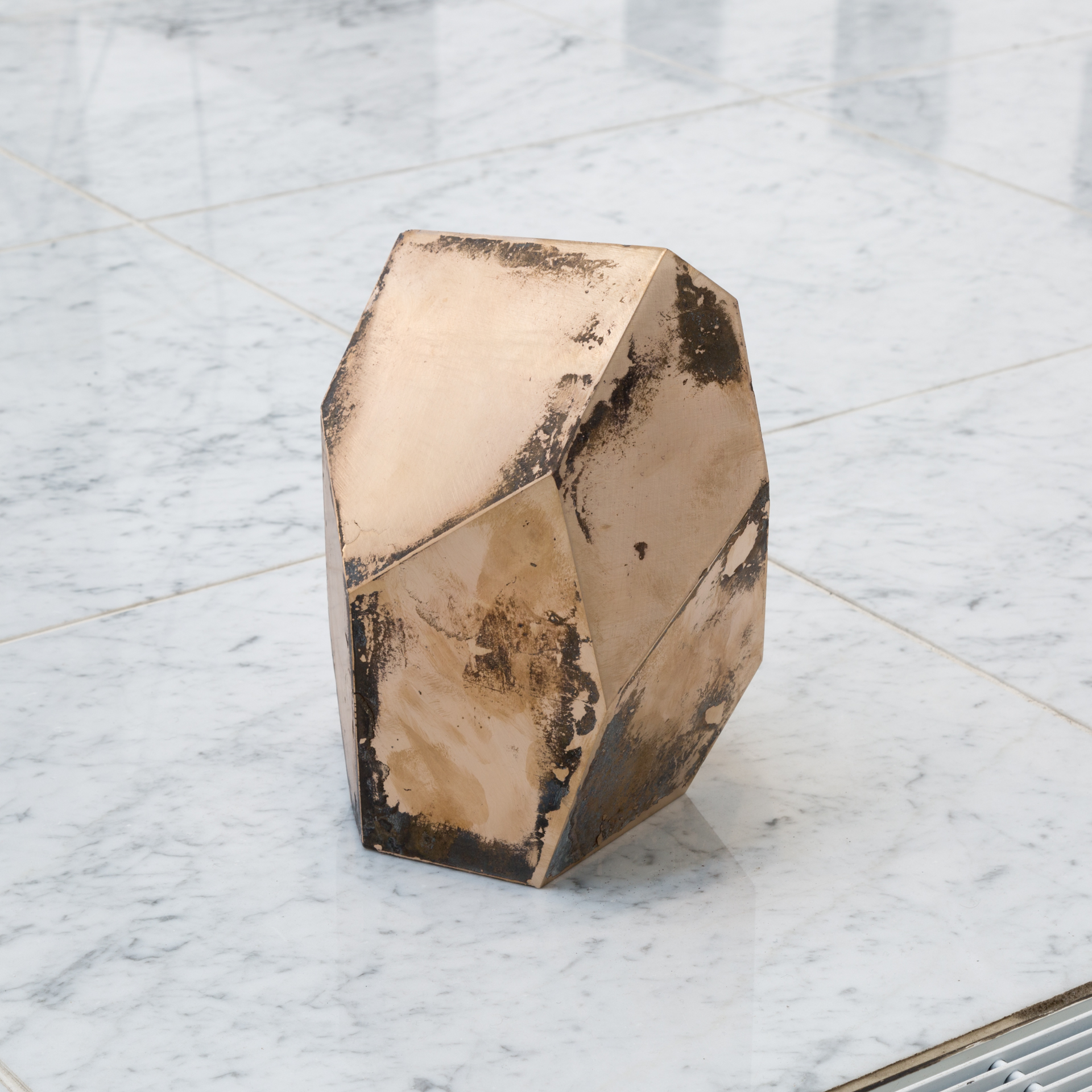 Iron Nails Ran In (Mass)
Material proposition of the Iron Nails Ran In (Trace) series. Similarly to its counterpart, it consists of voronoi based forms consisting of 12 irregular pentagones and are casted in bronze. On the image below are a set of early prototypes made in plaster.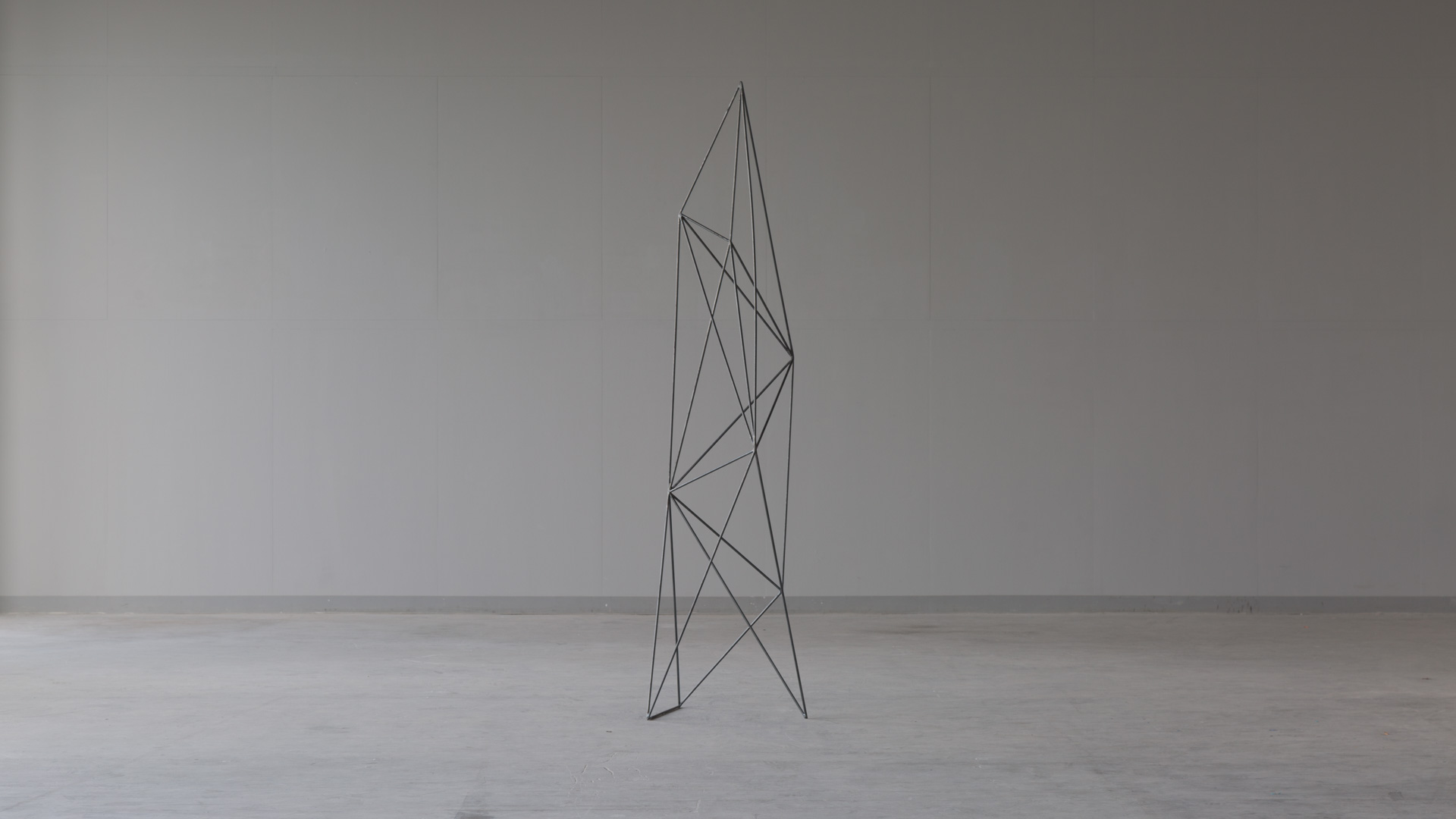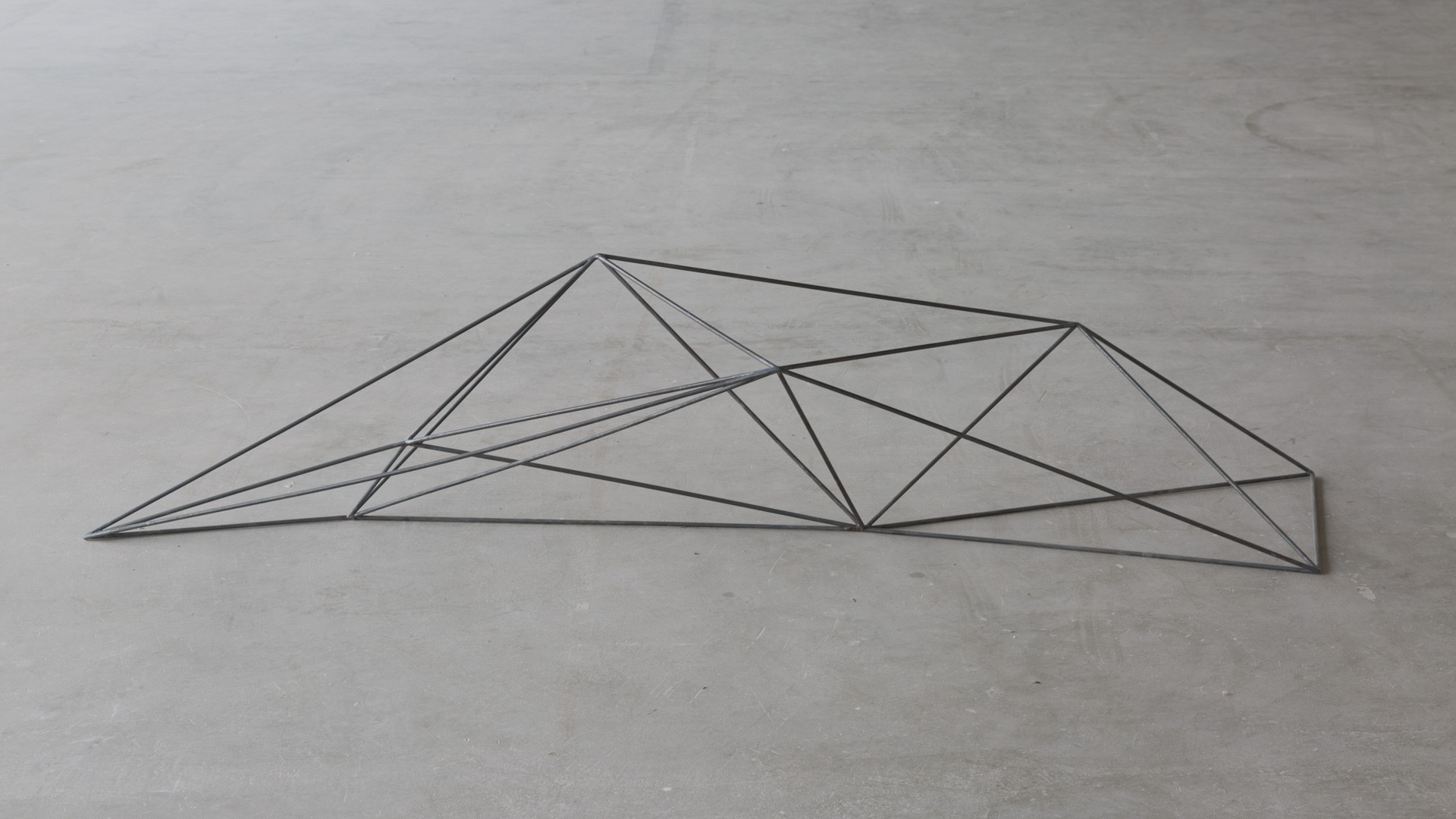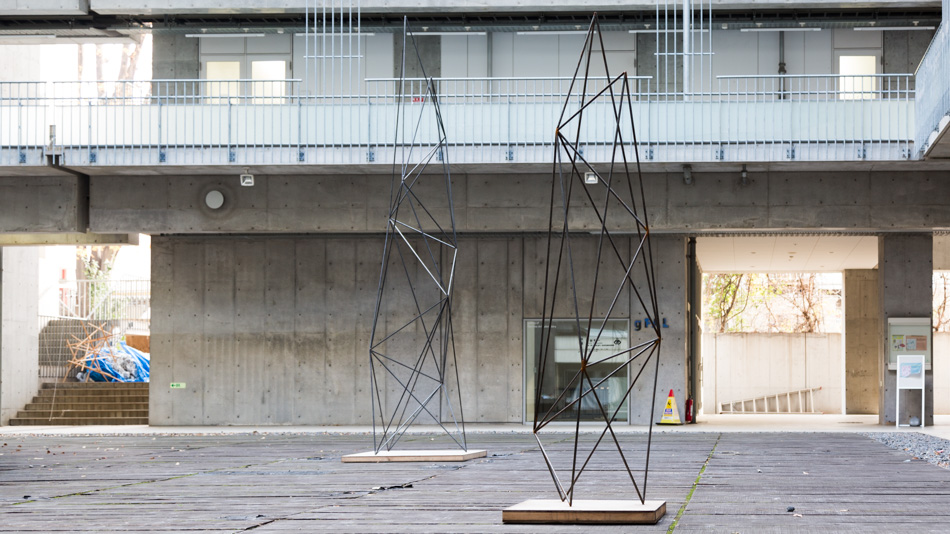 Structures
A series of light, chaotic iron structures. Horizontal and Vertical. Ranging from 2m20 to 5m50. First prototyped in 3D and then welded together.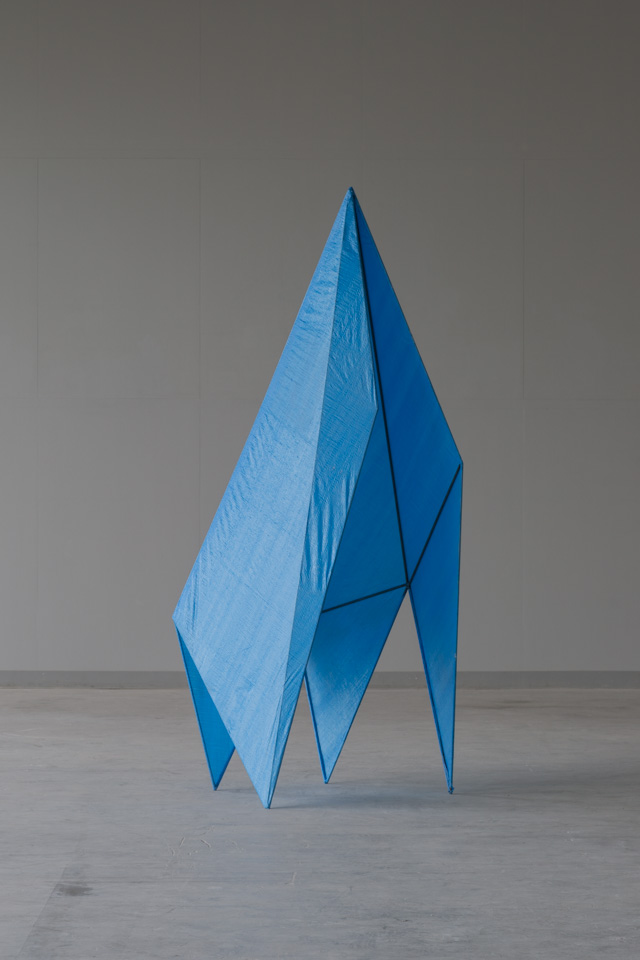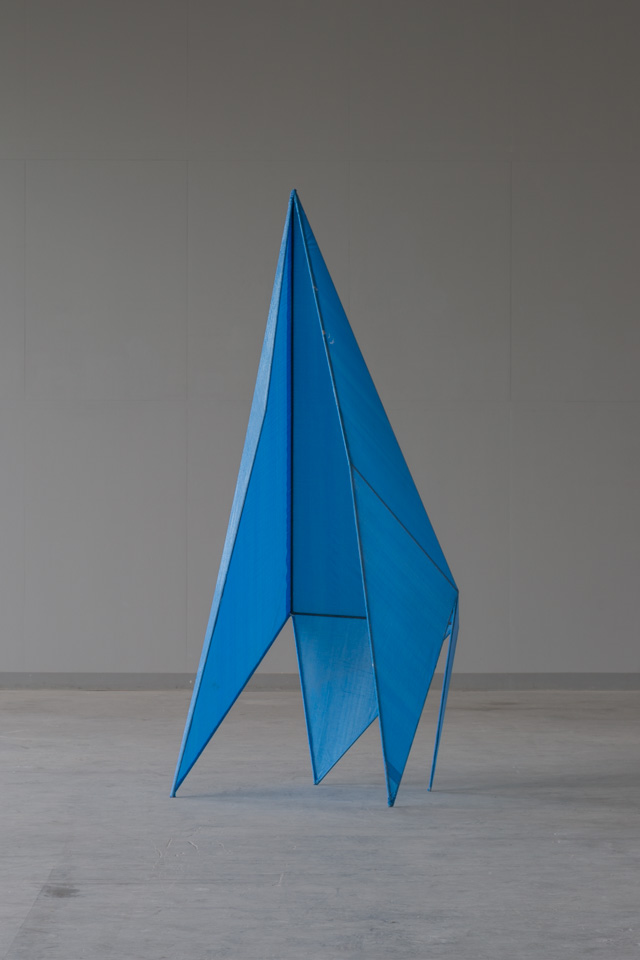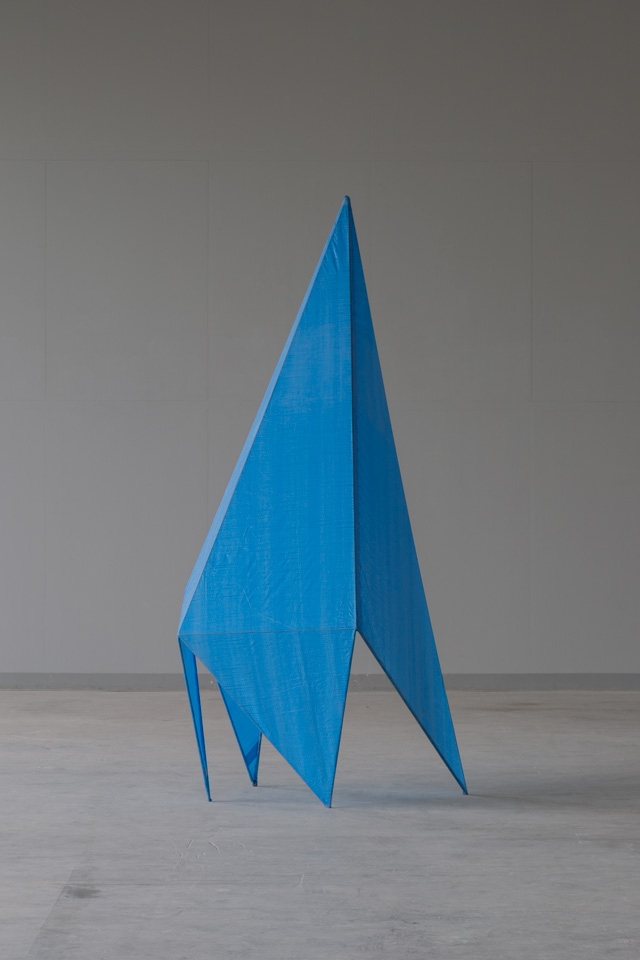 Take Shelter
Description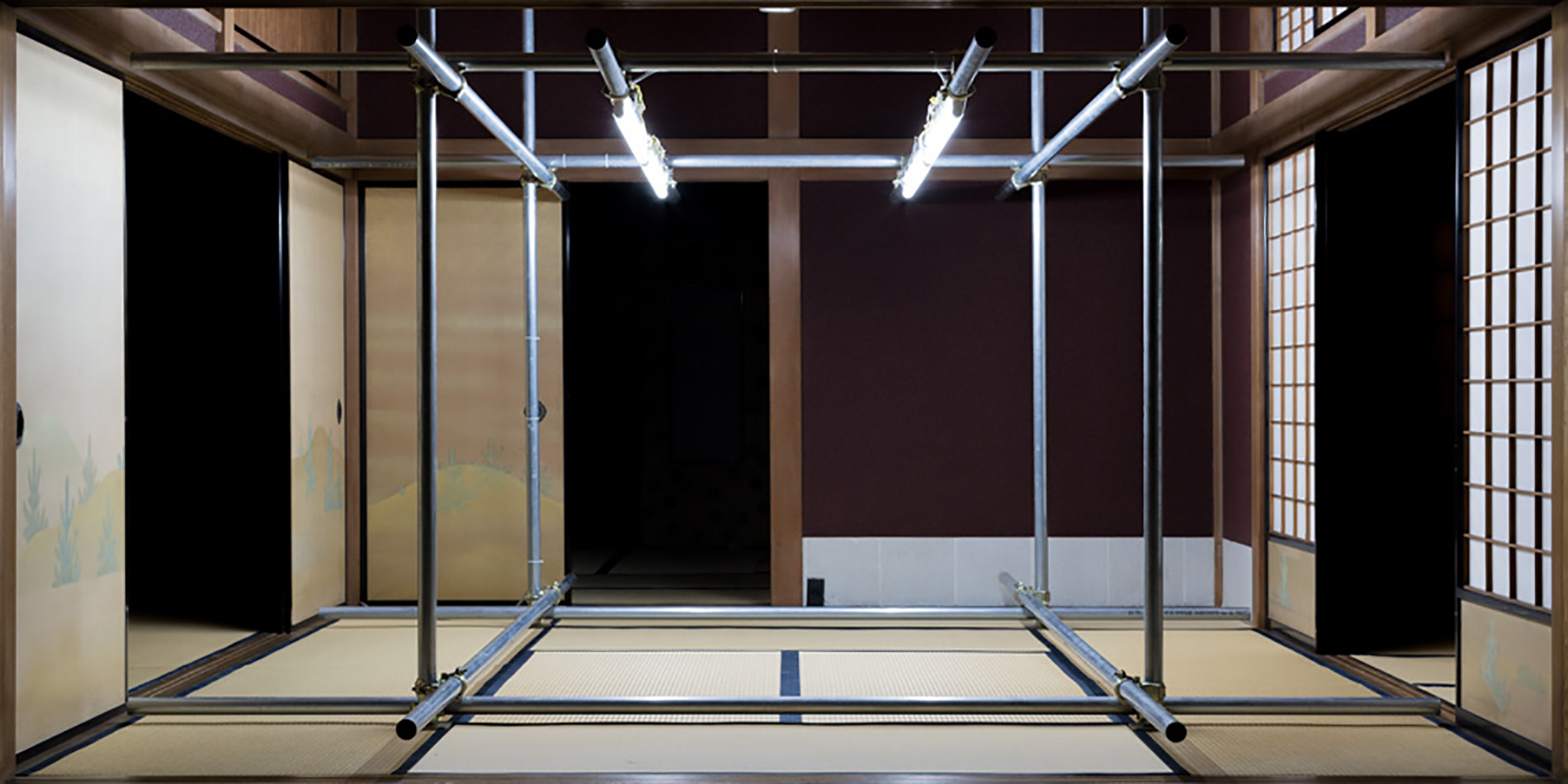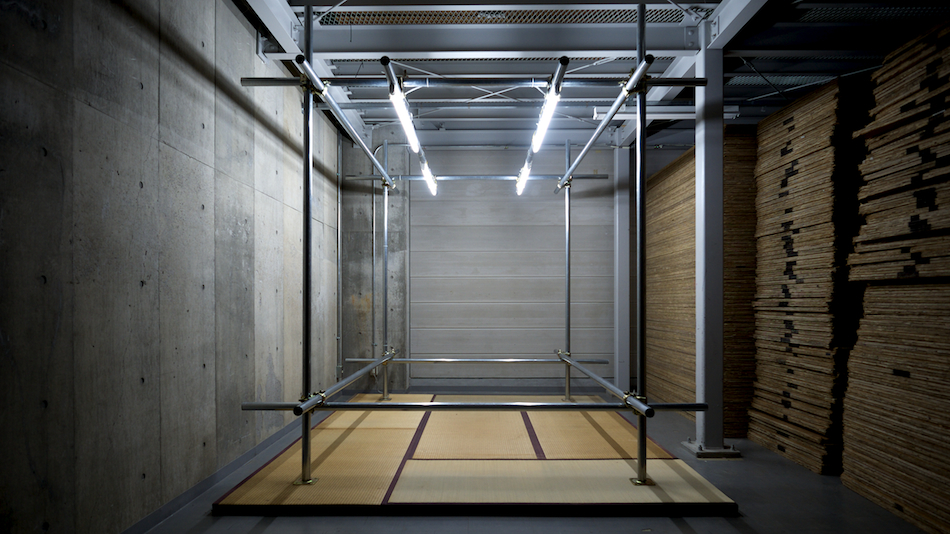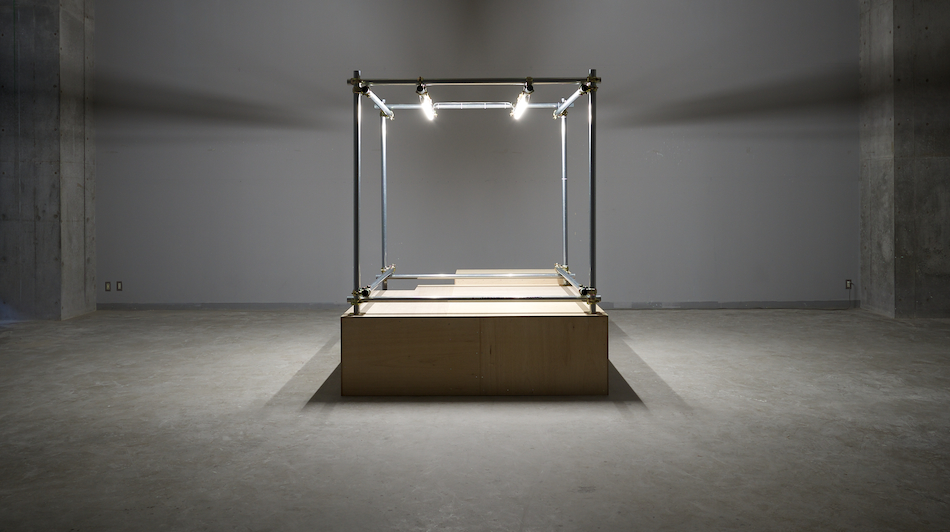 Fin de partie
Description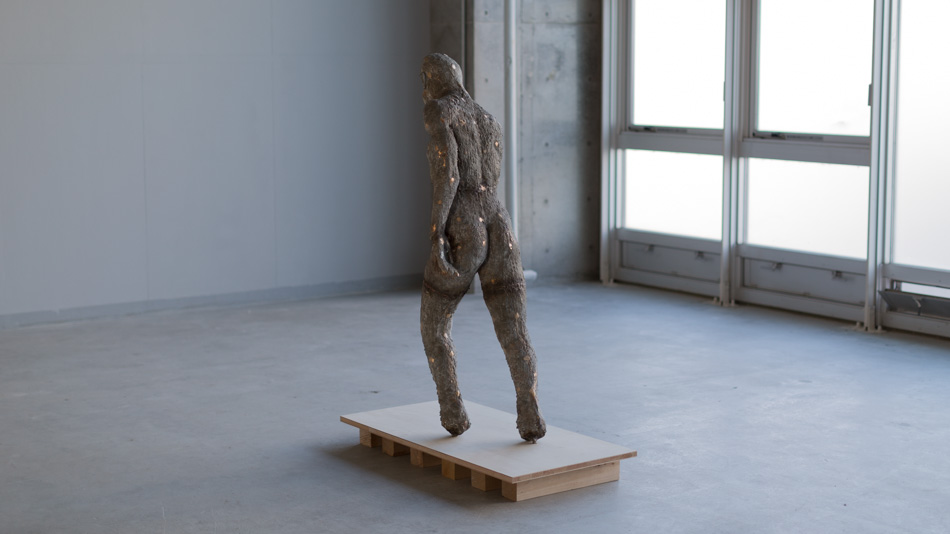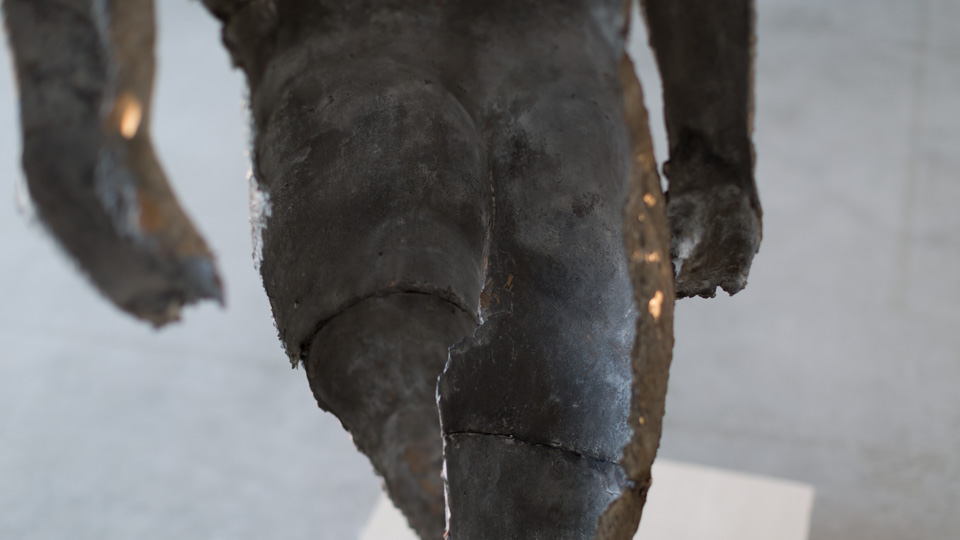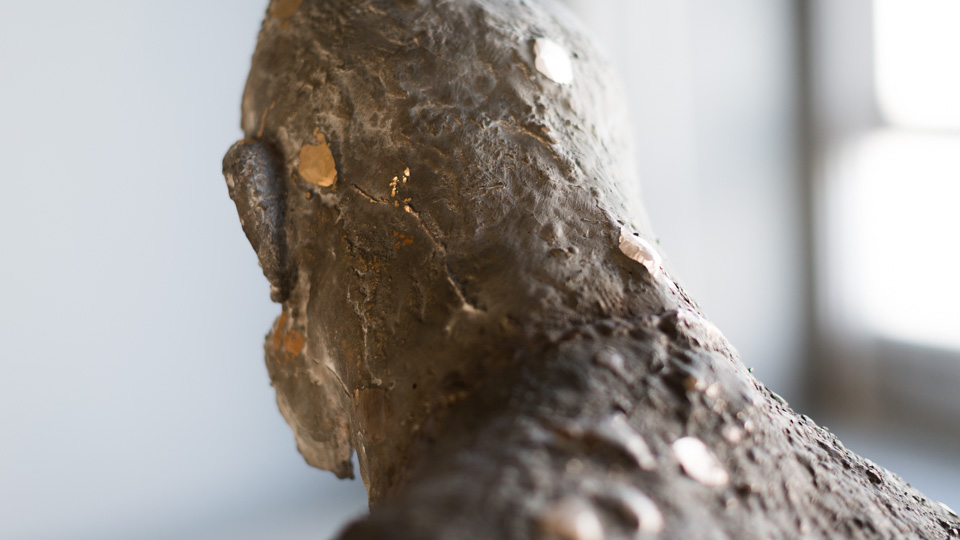 Ecorché (Mass)
Description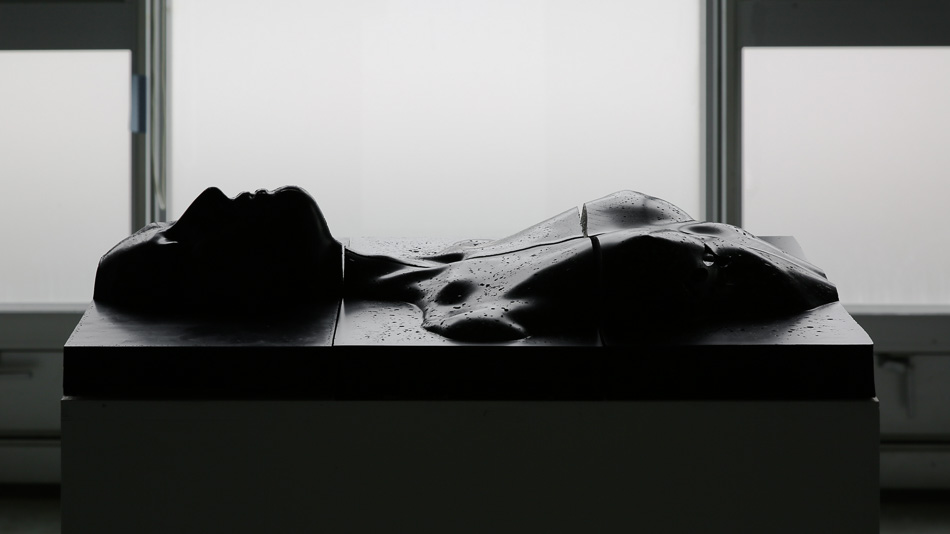 Le faste des morts
Description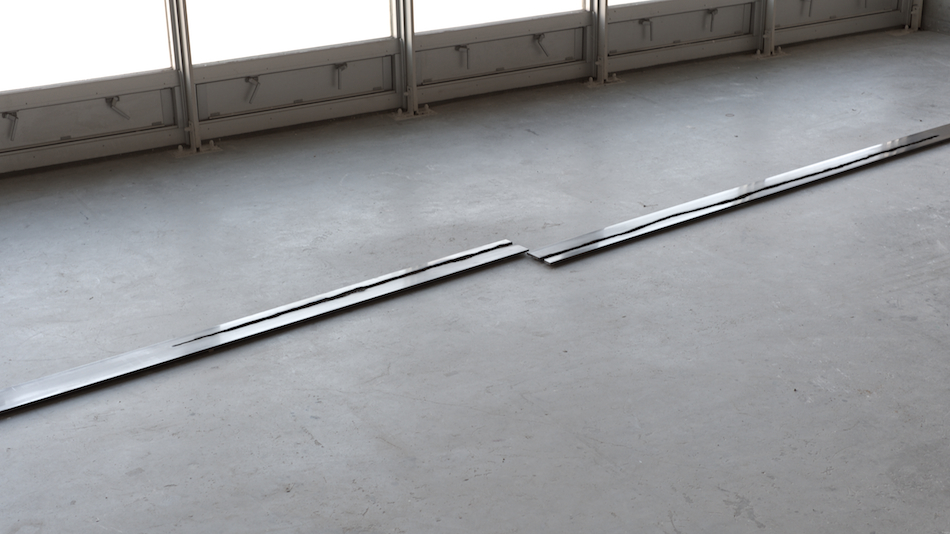 Idée Césarienne
"Comme une cesarienne qui n'accouche de rien" or translated to english: "Like a caesarian which gives birth to nothing". Those words are from Francois Noudelmann, he was referring to Yukio Mishima in his book, Tombeaux. This work was both inspired from the read of "Tombeaux" and "Sun and Steel from Yukio Mishima.
L'homme qui marche/Haine
Two works from my two first years as the university. At this point the studied subject were free but not the technics and material, we would explore one at time, 2 or 3 per semester. While I don't consider those works like personal or genuine, those years were really important from me as they help me explore mater, space and time, and made it possible for me to drift away from an all digital environment.
superficial : 1. existing or occurring at or on the surface. 2. appearing to be true or real only until examined more closely.
A selection of prints, movies and virtual reality installations. While always being done in three dimensions, the output of those works remain two dimensional.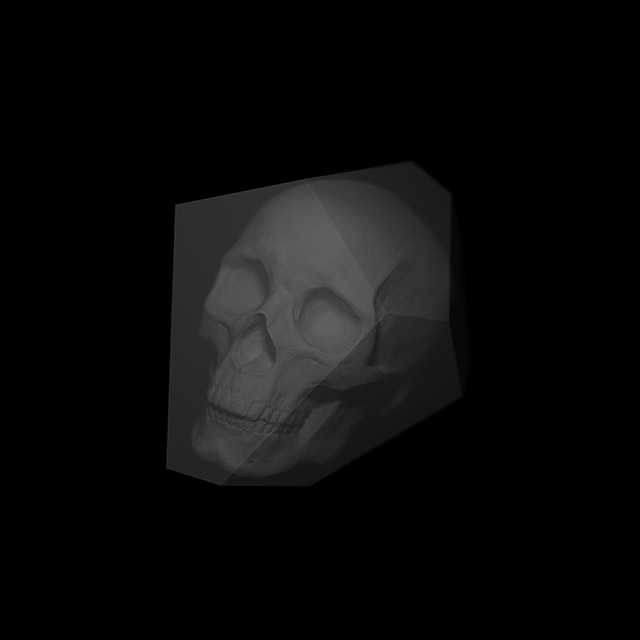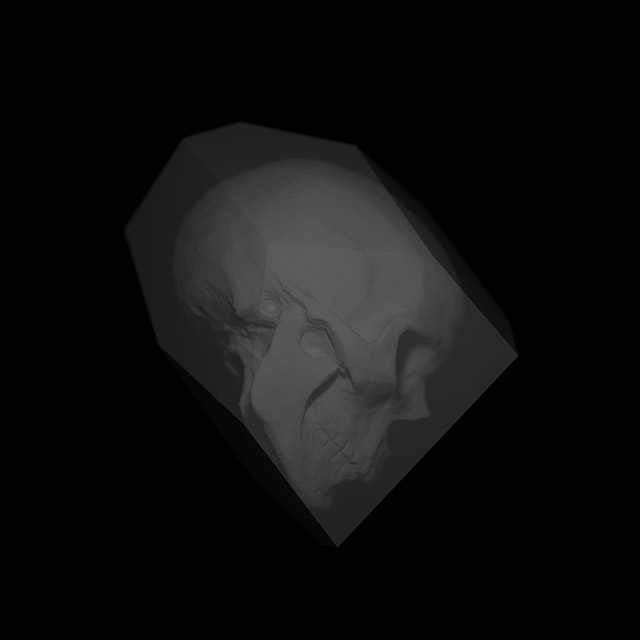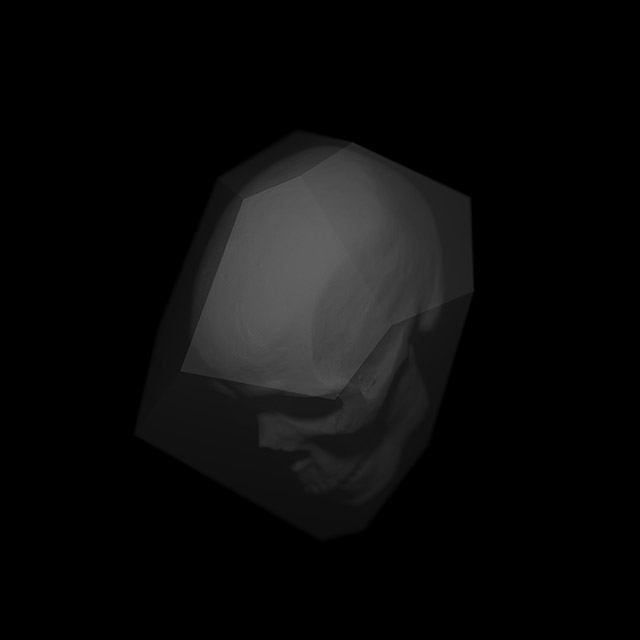 Iron Nails Ran In (Trace)
This series is following the first scanned clay experiment I did with the Crane/Chair/Peau series. Here the skull is constrained within a voronoi based form consisting of 12 irregular pentagones. For each print, a different plane is facing the viewer, that plane is placed so that I would appear parralel to the frame.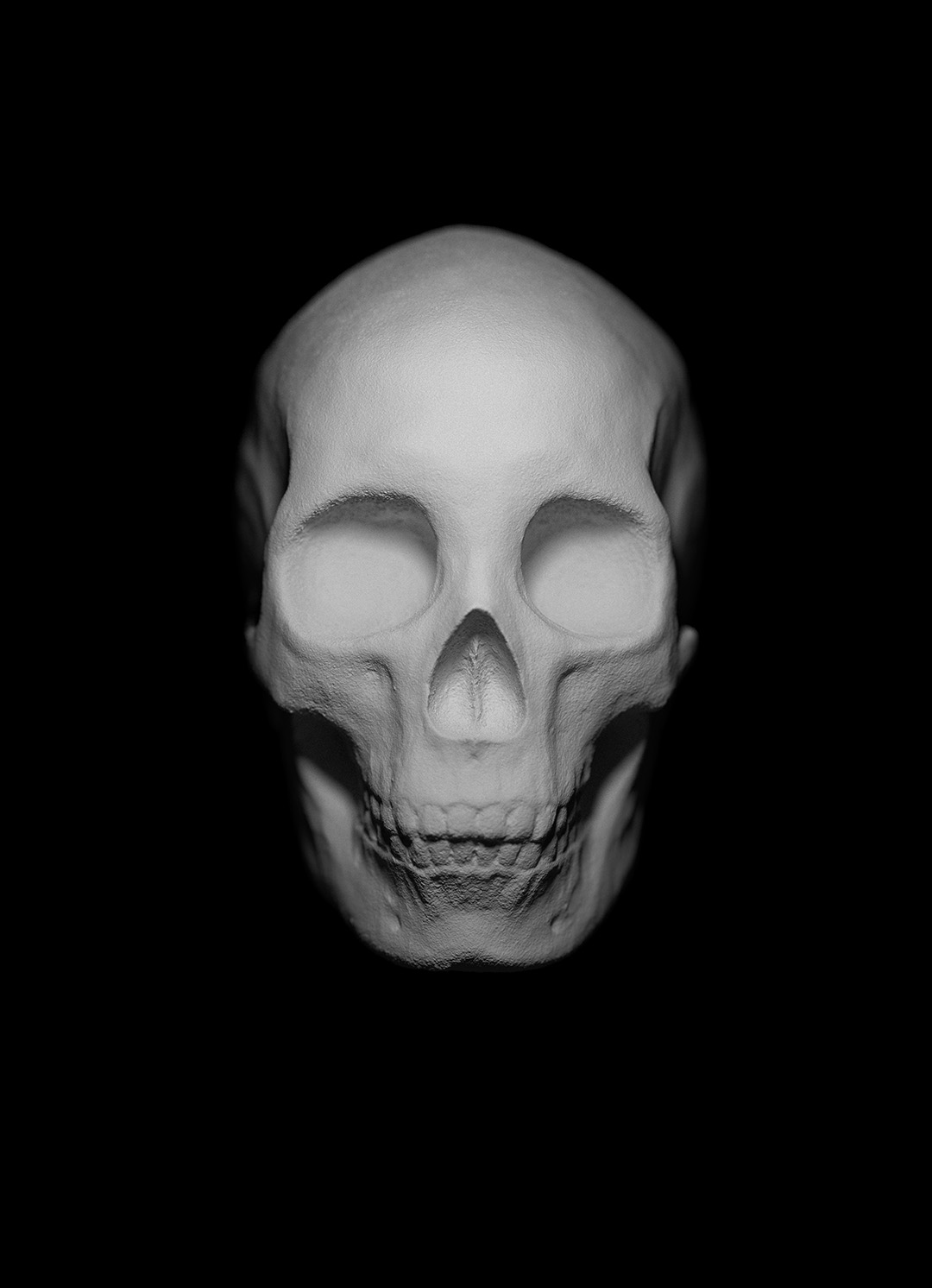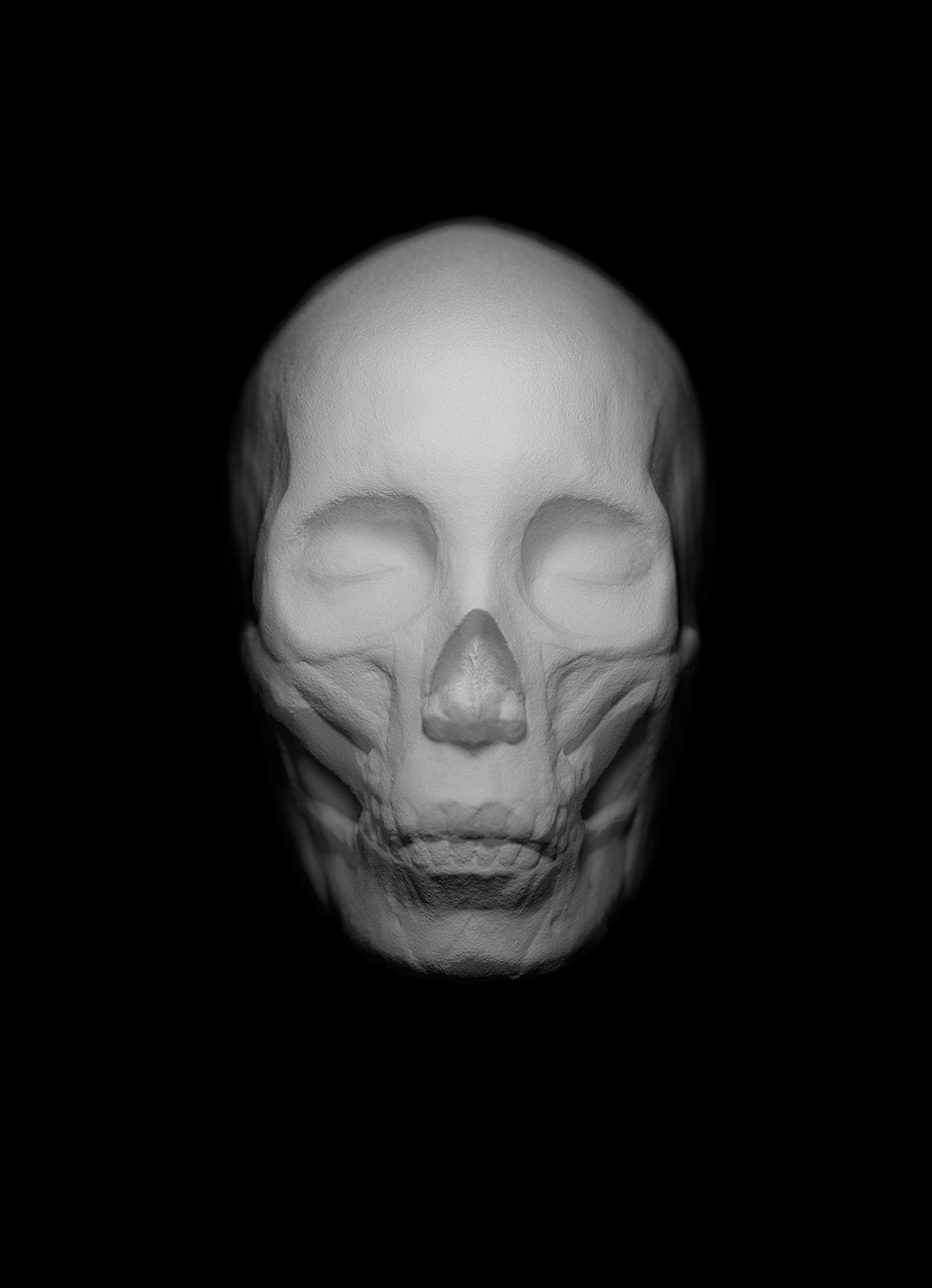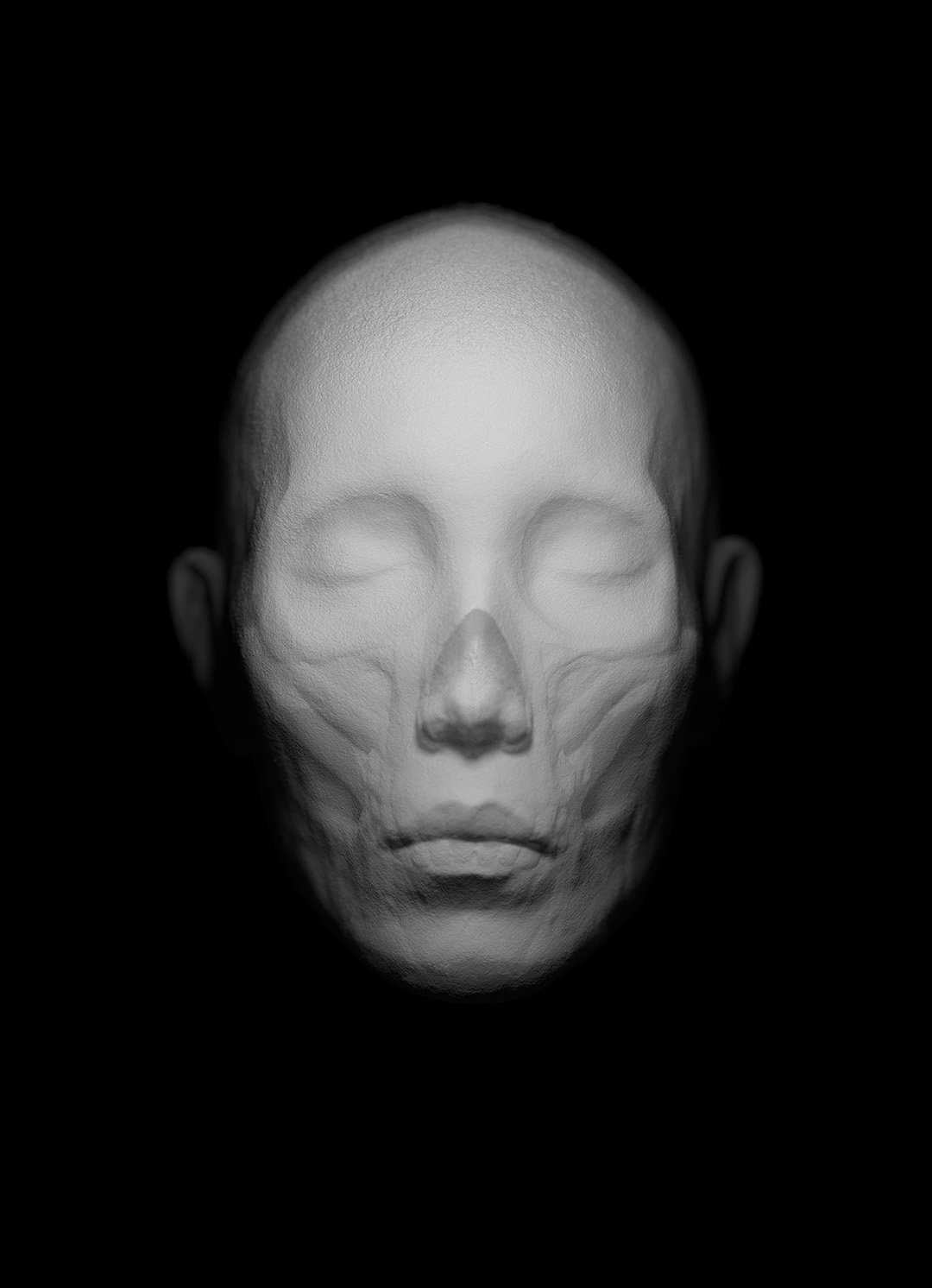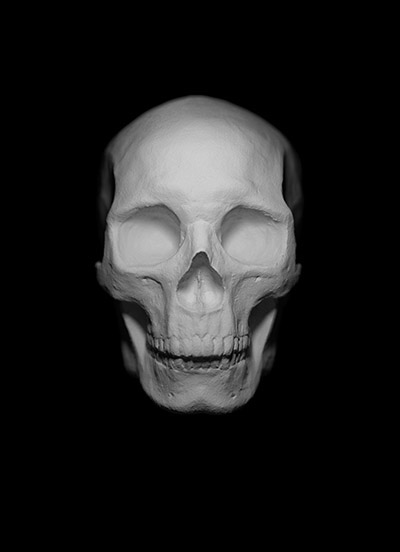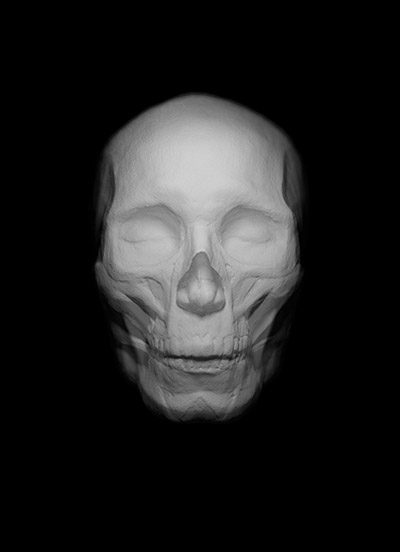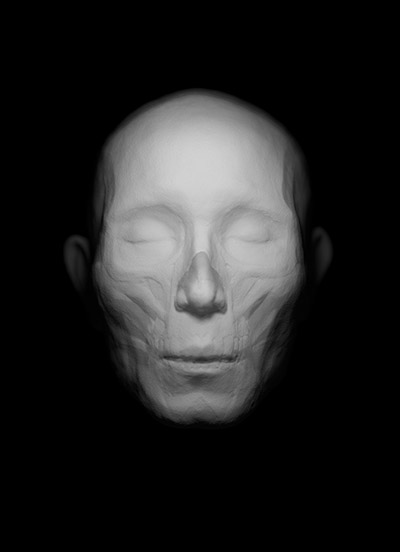 Crane/Chair/Peau
This series is done using scanned clay sculpture using photogrammetry techniques. Each layers has been sculpted in clay by hand before being scanned and sculpted further. They are displayed as tryptic, print on photographic paper and mounted on acrylic frames.
Daydreaming
In June 2016 Radiohead proposed to anybody to make a short video using an alternative instrumental version of their song Daydreaming. This short video is a remix or a retake of the existing datas resulting from the Crane/Chair/Peau series. The video is entirely rendered in 3D.

Deconstruction
Description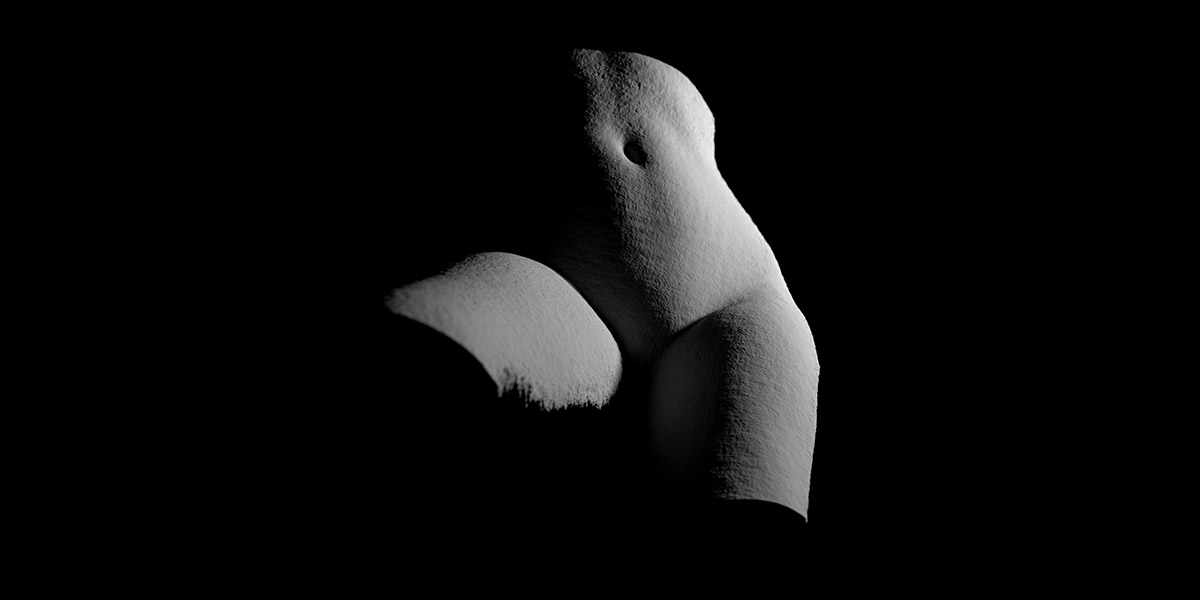 Ex Nihilo (67P/Churyumov–Gerasimenko)
Description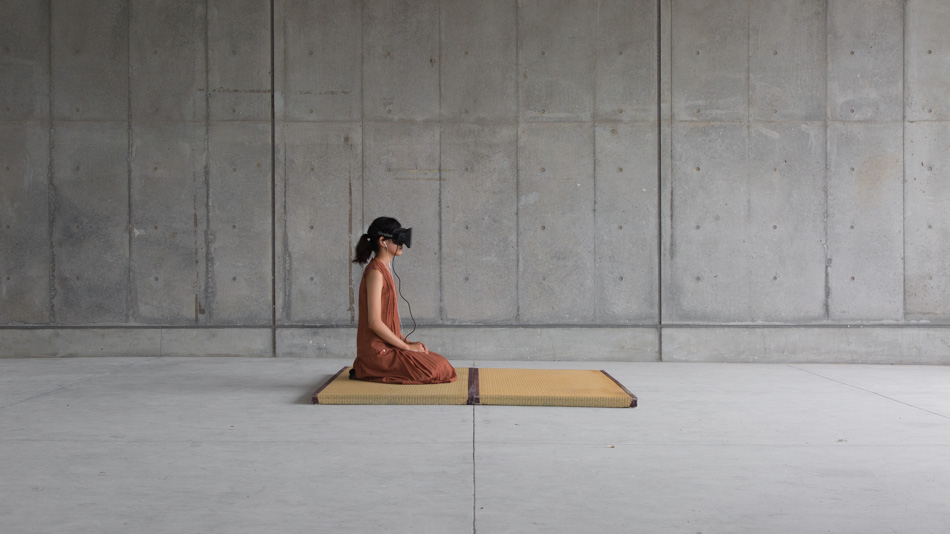 Métempsycose
Métempsycose is french for metempsychosis, the transmigration of the soul. The word itself sounds similar to "meta psycose", which means "beyond the psychosis". The work tries to reflect on the contemporary approach to the virtual, the false, and the desire. This work is an audio-visual interactive installation. The structure consists of two sheets of tatami, computer, headphones and a virtual reality head-mount device. What you see through the head-mount is a traditional Japanese house. The space is recreated in 3D with photograph-based textures. You can see at 360° when turning your head, which gives the feeling of sitting right inside the space. Through the headphones you hear the sound of the environment. There are two ways of seeing this work. One is becoming part of the installation itself, entering the virtual reality of the room. The second one would be to watch another person experiencing it. Both angles have a certain kind of uncanniness to it. Knowing of the existence of a virtual world inside gives you the feeling of empathy.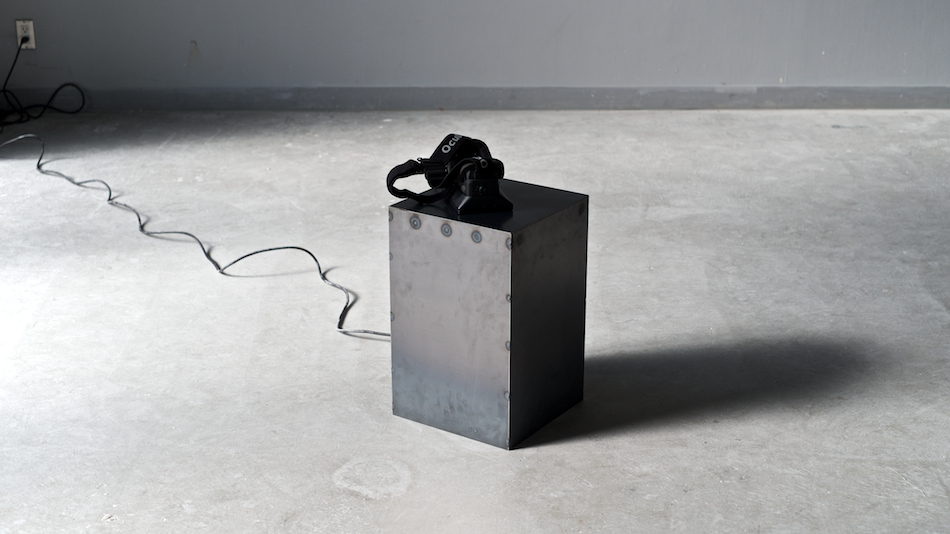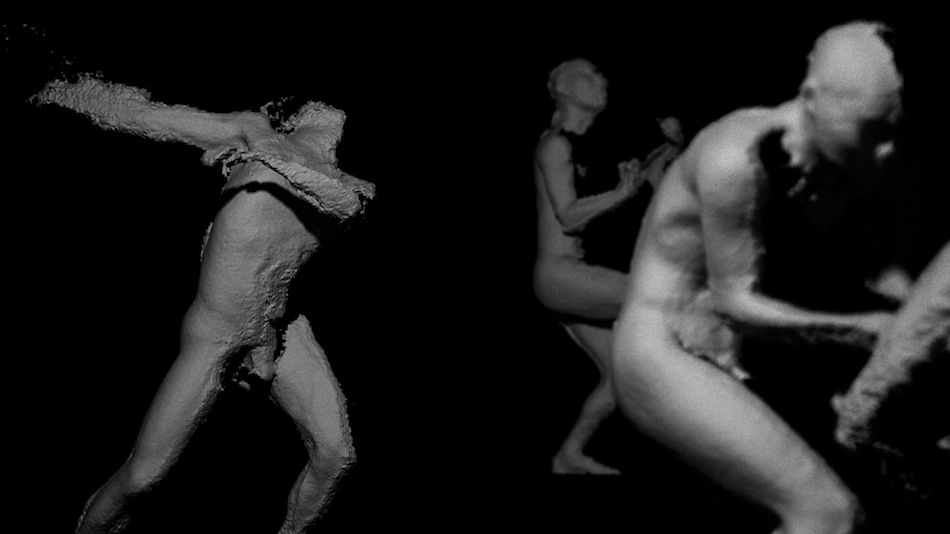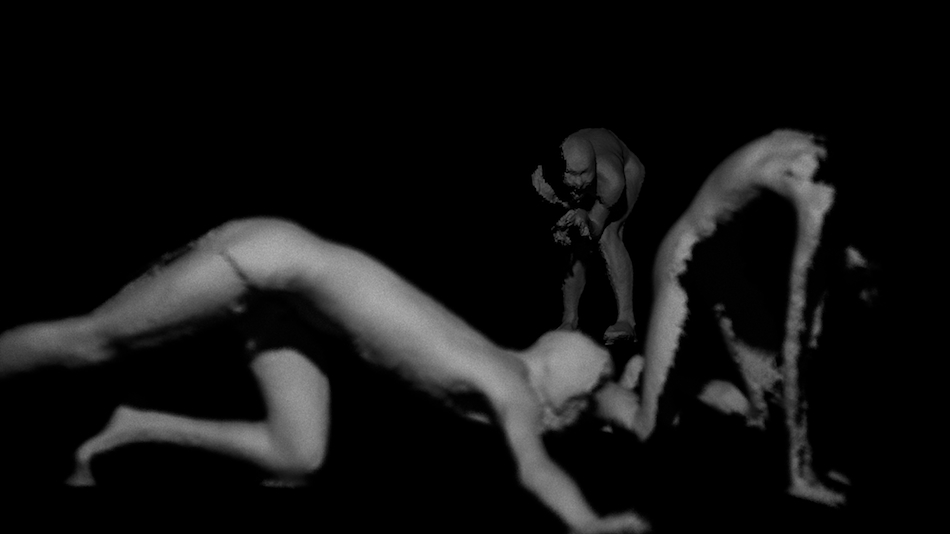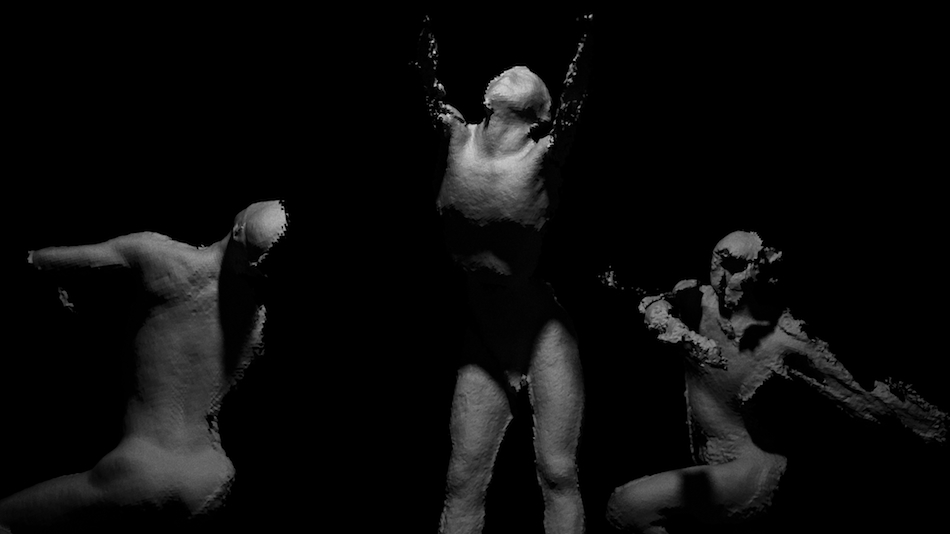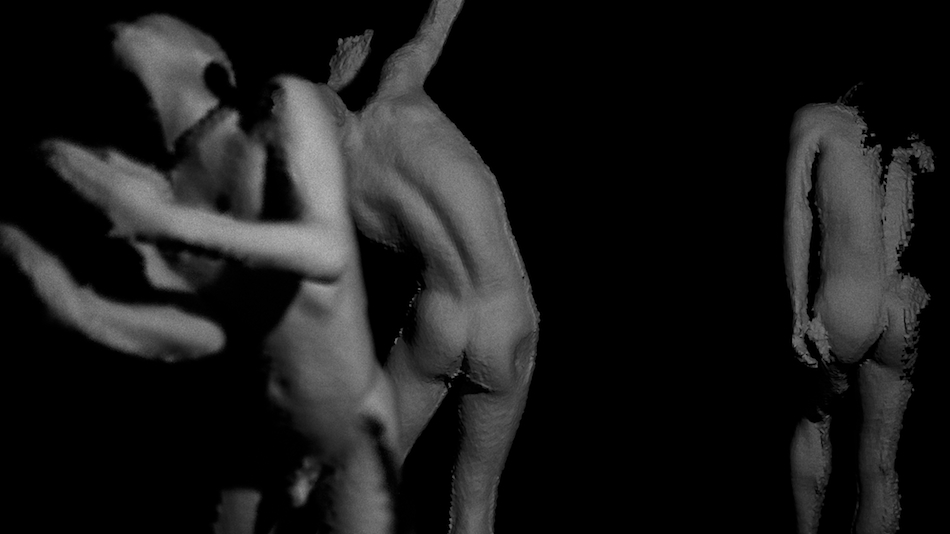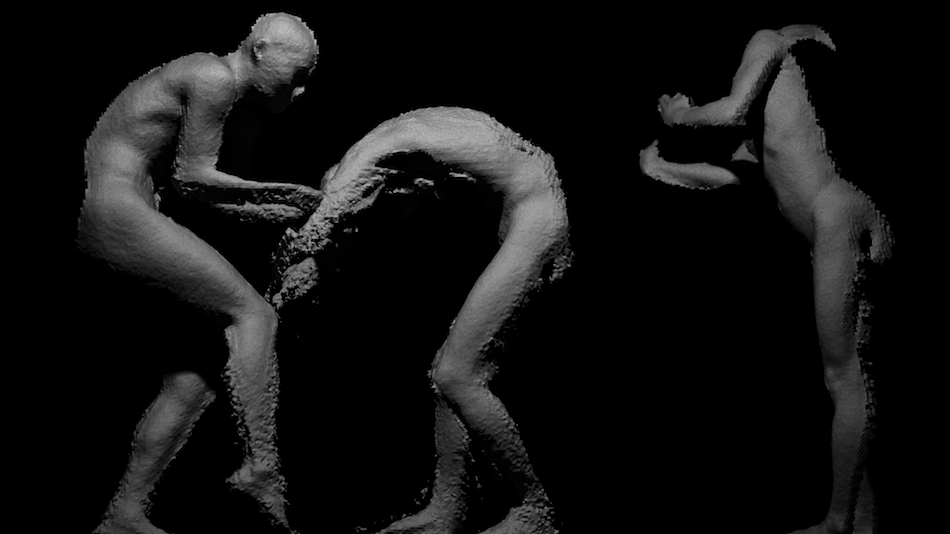 Écorché #5 Butoh
This project started as Virtual Reality installation. It was first done with an Oculus Rift DK1 back in 2013 and have been since updated for modern headsets. A performance of Butoh was recorded using an infrared 3D scanner. Selected poses surround the viewer. Inspired by the early chronophotography projects, this piece was an attempt to record the spacial quality of the performance.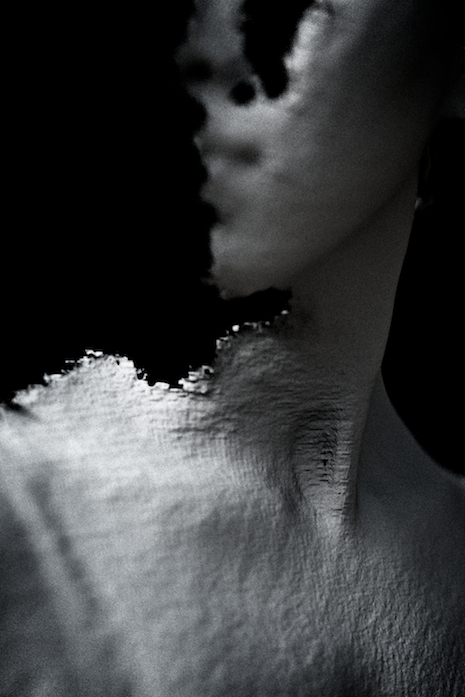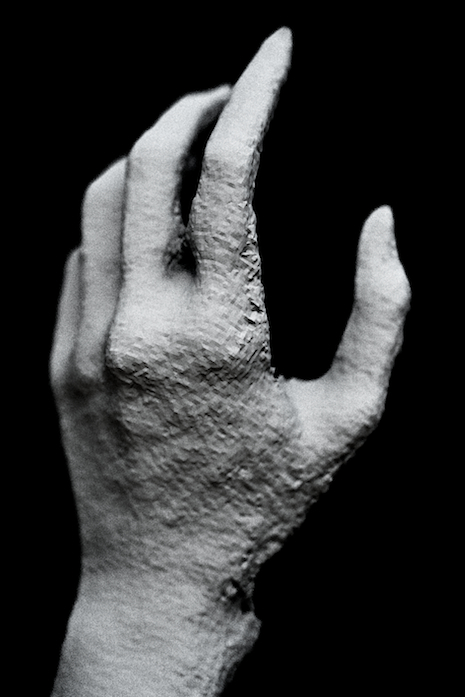 Écorché
Description
Born in Paris in 1986
Currently based in Tokyo
Part-time Lecturer at the Musashino Art University


mail

instagram
facebook
twitter

ello
dribbble

Education
2015 - 2017 Musashino Art University, MA Sculpture
2011 - 2015 Musashino Art University, BA Sculpture
Exhibitions
2017 Agora at the r-2 Gallery with the 2A1 Collective, Paris, France
2017 Tokyo Gobiten at the National Art Center, Tokyo, Japan
2017 Musashino Art University Master Graduation Show, Tokyo, Japan
2016 Umwelt at the Fuchu Art Museum, Tokyo, Japan
2016 Superficialités at RR, Tokyo, Japan
2015 Ome Art Festival, Ome, Japan
2015 Art Site Iwamuro Onsen, Niigata, Japan
2015 Tokyo Gobiten at the National Art Center, Tokyo, Japan
2015 Musashino Art University Graduation Show, Tokyo, Japan

Awards
2015 Takashi Shimizu Award